EDIT MAIN
JOIN THE TEAM: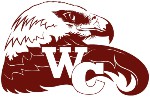 MEMBERSHIP FORM LOCATED ON LINK TO THE LEFT.
---
What is the PTSA?
A great way for parents, students, educators, administrators and community members to get involved with the education and well-being of every child in our community.
Gives parents an opportunity to meet other parents.
Offers resources for parents and community members.
Provides fun and educational activities for children, which helps make school a fun place to be.
Why become a member?
The WCCS PTSA is committed to providing, fun educational programs for our students. Activities have included book fairs, family movie nights, a community breakfast and other special events. These events are made possible with funds raised through membership drives. Programming benefits the entire district community.
What are the benefits of being a member?
A percentage of the membership fee comes back to the district to support educational programming for our children and parents. The other portion of the fee goes to the National PTA and this allows you, as a member, to have access to the educational resources on their website. (Link found at left.)
How long does my membership last?
One year
Does it cost money to be a member?
Yes, the cost is $6 per member or $11 for two persons, whether it be parent/child, both parents or grandparent/child. And more than one member from each household could join.
Do I have to attend meetings?
No. We hope that our PTSA members will spend their time organizing and volunteering at PTSA events and activities for our children of the district. The time commitment for most of the events/activities is flexible and is based on your availability. We hope to do most PTSA business through email.
How do I become a member?

Complete the membership form (link found to the left) and send it to school with your child, or mail it to the address listed on the PTSA Membership Form.