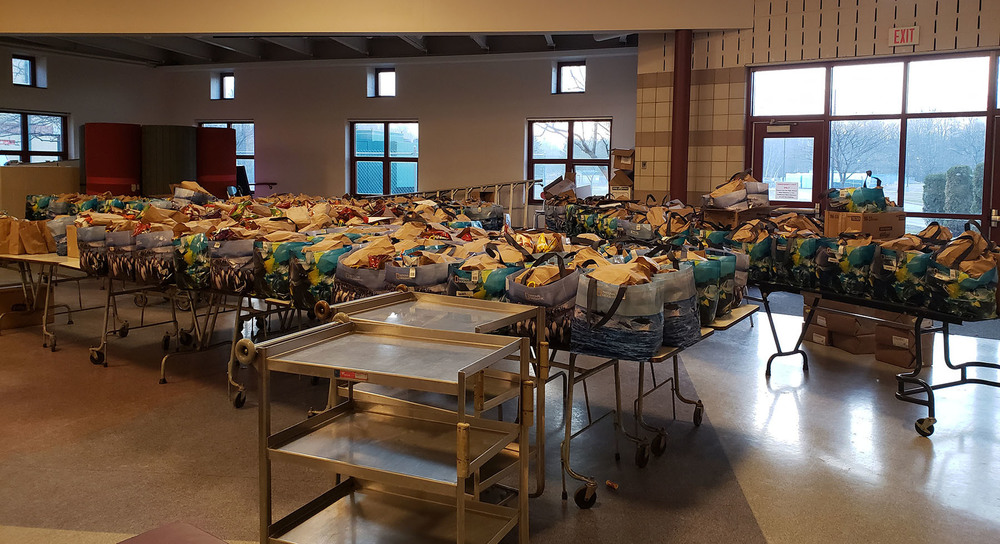 First delivery of food ready to go in the HS cafetera
Wayland-Cohocton CSD
Wednesday, March 18, 2020
Wayland-Cohocton delivered its first set of meals today, Wednesday, March 18. Meals are being delivered on Mondays, Wednesdays and Fridays for pick up at Cohocton Elementary School and from the St. Joseph's parking lot in Wayland between 9 and 10 a.m.
If you live outside of the villages, meals can be delivered to your family by calling (585) 213-4315. If you have any questions about meal delivery or the pick-up, please call the same number. Meals are available to all students regardless of income.
Rita Morrow, Connie Hoffman and the cafeteria staff have worked tirelessly putting together the meal packs. The District thanks them for their ongoing service and commitment to keeping WC's children nourished during this challenging time.