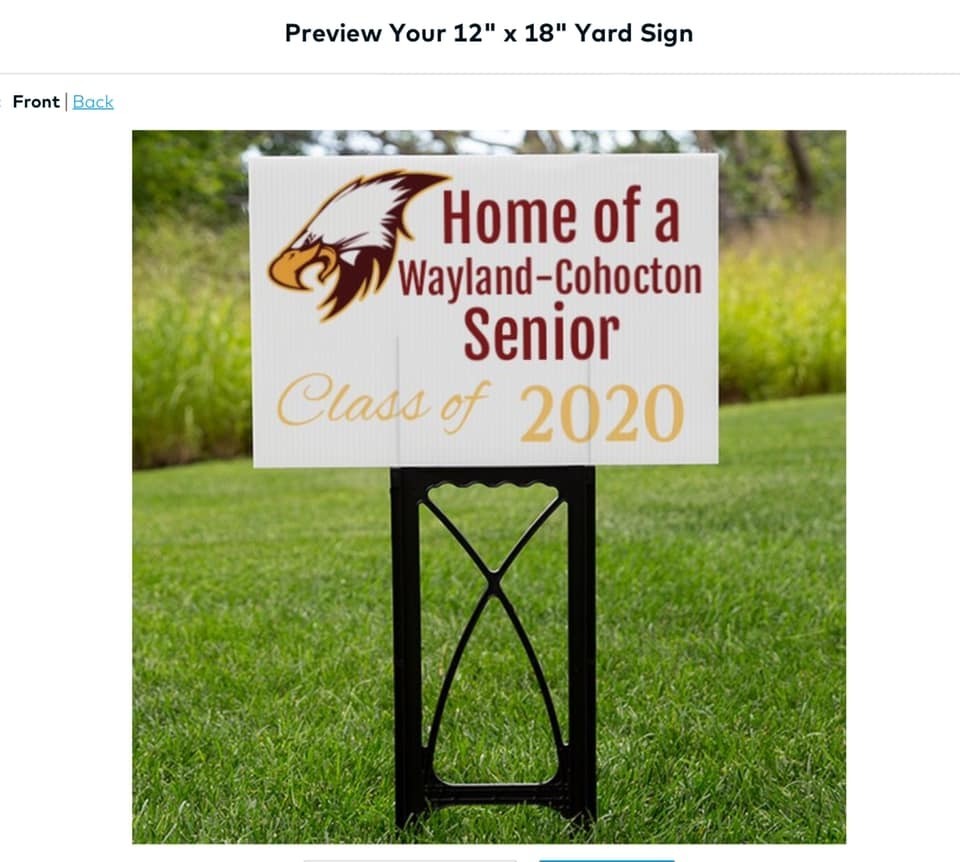 Class of 2020 Signs Available
WCCS
Wednesday, April 08, 2020
ATTENTION 2020 SENIOR FAMILIES: If you would like to purchase a "Home of Wayland-Cohocton Senior - Class of 2020" sign, please send $6 to Cari Furia via her Paypal account using her email carinafuria@gmail.com. If you cannot afford a sign, please contact Principal Mrs. Josie Steiner at jsteiner@wccsk12.org. The goal is for every senior family to have a sign.
Payment can be dropped off or mailed to: Carina Furia, 113 Lincoln Street, Wayland, NY 14572

Deadline is Friday, April 10 by noon. If you would like to make a donation toward a sign for a senior, you can use the same payment method. There is a place where you can add a note, just indicate it is for a donation.
Thank you.