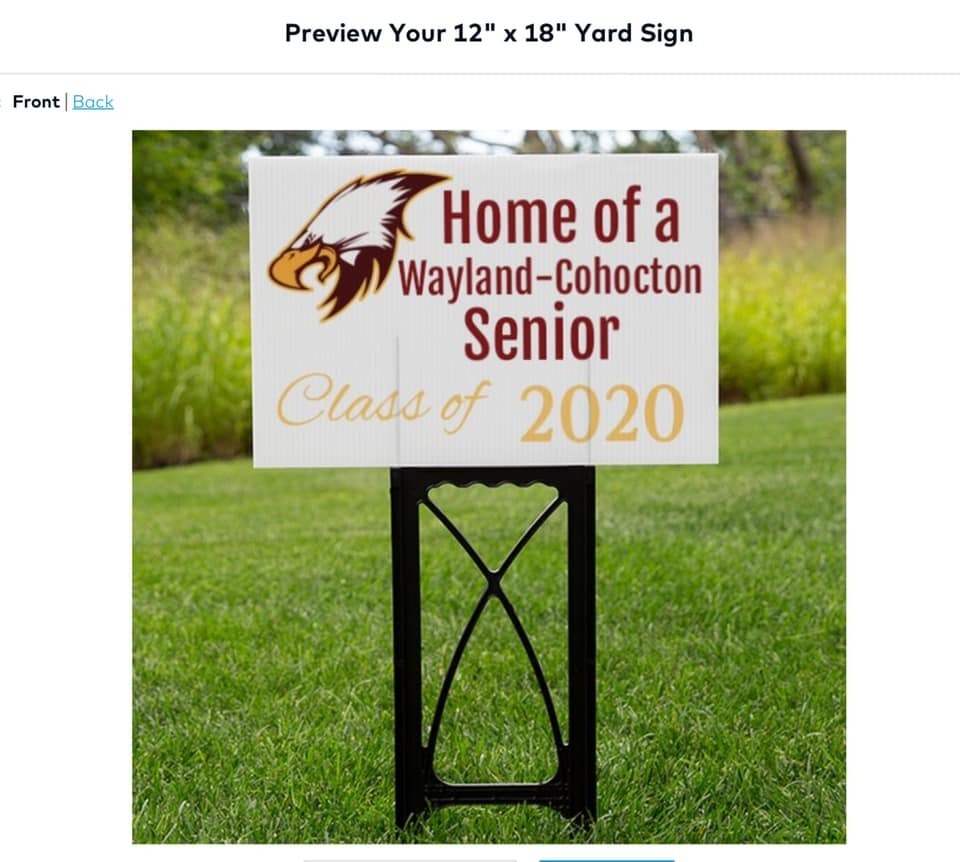 WFD donates funds to purchase signs for every Class of 2020 senior
WCCS
Thursday, April 09, 2020
During this difficult time of COVID-19 closures and the loss of so much for our youth and families, it is truly community that keeps us moving forward. Wayland-Cohocton Central School would like to thank the Wayland Fire Department for donating the funds to purchase signs for every member of the Class of 2020. This generous donation will make it possible to recognize our WC seniors at a time when they expected to be celebrating and enjoying those traditions associated with nearing graduation.
Many thanks also to Cari Furia, Class of 2020 mom, for spearheading this project from her home during the school closure. In a matter of a few hours she had the project going and underway! Thank you Cari!
Again, on behalf of the senior class and their families, we thank the generous spirit of the Wayland Fire Department.