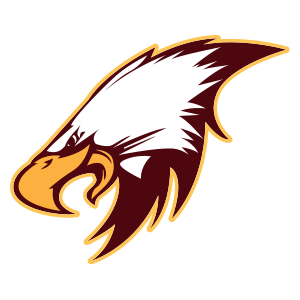 Update on Interscholastic Athletics
WCCS
Wednesday, September 16, 2020
The following letter was emailed to families this evening. If you did not receive the full contents of the email are below. If you have questions, please contact the Athletic Office by telephone as provided in this information.
Dear Eagle Athletes and Families
Interscholastic athletics will resume as of September 21st for JV & Varsity teams and September 28th for Modified teams. However, we want to make sure athletes and families are aware that this season is going to look very different. As we write this letter to you, Athletic Director Jim Brownell is collaborating with the other directors from Section V to work through the mechanics of the regulations for each sport. Here is what we know so far:
For fall modified, junior varsity and varsity:
Students will sign up with the school nurse prior to attending their first practice.
Remote students will call Athletic Secretary Karen Oas at (728-2366 ext 3367 or option 4) to sign up
All athletes must complete three forms which are found on the school website prior to attending their first practice. The three forms are:
20-21 Health History Form;
20-21 Athletic Waiver Form;
20-21 Athletic Health Card;
Forms are available to be printed at www.wccsk12.org (click on MENU at the top of the page, look for the ATHLETICS header (forms are found there) or can be picked up in the nurse's office.
Practices will start at 4:30 pm.
At this point in time (9/16) transportation to and from athletic practices is the responsibility of the family.
There is currently (9/16) no sports study hall so athletes will need a place to go off campus in between classes and practice.
All student athletes who are currently 100% remote must complete the health survey, in addition to the hybrid students who are already doing so. Please contact Karen Oas (728-2366 ext 3367 or option 4) to get signed up for the portal. (If you have a yahoo email, or have not been consistently receiving school emails, please sign up for a free gmail account and give that email to Mrs. Oas at the above telephone number.) Not completing the health portal, will make you ineligible to participate in that day's activities - for any athlete (hybrid or remote).
Regarding the mechanics of practice/competition:
Locker rooms will remain closed, with the exception of the pool area.
Athletes are responsible for their own face mask, proper practice attire and water bottles.
JV and Varsity teams in the low and moderate risk category will begin September 21st (swimming & diving, cross country, soccer and tennis)
Modified teams in the low and moderate risk category will begin September 28th (cross country and soccer)
Play considerations will have to be made which coaches will address with their individual teams will include no hugging, fist bumps, shaking hands etc.
Families and athletes are encouraged to use a high level of hygiene practices including daily cleaning of personal equipment like mouth guards, water bottles, uniforms and balls.
Schools will be working to keep facilities extra clean for athletic practice/competition.
Wearing of face masks/gators will be required AT ALL times.
Spectators:
While regulations are still being discussed, we expect for there to be a reduction in the number of spectators allowed, if they are allowed at all. This will be strictly enforced by district officials. Individual sports will relay changes in competition and practice procedure to their students. We understand that the absence of the sports study hall and district transportation may create challenges for families, we will let you know if there are changes to those procedures, but for the immediate future we recommend that you plan accordingly.
We will post additional information daily as we become aware of it. For now, we wanted to begin the sign-up process and get paperwork to our athletes. Coaches will be following up as well and should be able to provide necessary information.
We know this isn't how we want competition to look for our athletes. We also wish there was a full slate of athletic programs returning. We are under the guidance of the Department of Health, the NYS athletic programs, Section V and our League.
If you have questions, please contact the athletic office at (728-2366 ext 3367 or option 4).
Sincerely,
Jim Brownell
Athletic Director
Eileen Feinman
School Superintendent