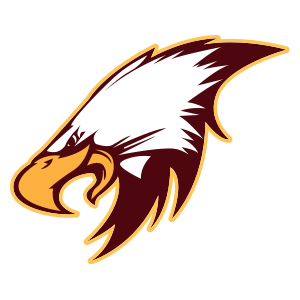 Athletics Livestreaming
WCCS Athletics Events Livestreaming and Spectator Information
Tuesday, October 06, 2020
Wayland-Cohocton will livestream home events for varsity girls and boys soccer and girls swimming during the fall season to its new Facebook page. The link for that page is :
https://www.facebook.com/WCEag...
Other schools will be livestreaming competitions for Eagle away games. Information about livestreaming can be found on the athletics calendar found by going to wccsk12.org and clicking on MENU. Look for Athletics Calendar under the Athletics header. Below is a direct link.
https://www.sectionvny.org/pub...
Please do not comment on the livestreaming and please exhibit good sportsmanship by not making livestreaming events difficult for districts to maintain.
Please also be aware of restrictions on spectator attendance at schools across the region based on area health departments' guidelines. Please see the information below from WC Athletic Director Jim Brownell:
With the reopening comes a shared responsibility to ensure the safety of not only our athletes, but also our spectators, officials, and all parties attending competitions. Per the NYSDOH and NYSPHSAA guidelines, we will be permitting two (2) spectators per Wayland-Cohocton athlete to attend home soccer and tennis competitions. Unfortunately, these guidelines do not allow for us to have spectators in our pool area for competitions. Again, to ensure the safety of everyone involved, we will also be required to screen all visitors, enforce social distancing guidelines, and require face masks for all in attendance. All safety measures will be enforced to ensure consistency among all area schools and, as previously mentioned, will be in accordance with the NYSDOH and NYSPHSAA guidelines.
It should also be noted that there may be area schools that follow more restrictive guidelines such as only allowing fifty total spectators or not allowing any spectators at all. These situations will be communicated to parents before any events are held at these more restrictive locations.
While the prospect of only having two spectators per athlete may not be ideal, it is important to keep in perspective the fact that our priority is the safety and well-being of our students. The students having an opportunity to play, despite all of the unfortunate circumstances, is, and will remain, our number one priority. We appreciate your consideration and support as we move toward competitions.